blogging, music, pictures, Portland, recording
1 Comment »
Too busy to post again lately.  What have I been up to?  By way of an answer, I'll show you a few pictures, and give you the quick run-down.
I played one of the best and most memorable shows I've ever had. . .
. . .I went to see some friends play a very cool night of cello music, and might have come away with a new instructor (it doesn't hurt that she's incredibly cute, too!). . .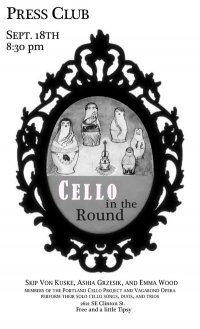 . . .I made a new friend, who's a friend of friend.  My friend in question told me that she is "Japanese, and a pianist, and she's looking for new musical friends.  I thought of you."  She came to the IrishBand show in StateCapitol last Wednesday, and then came up here to Portland on Saturday night.  No pics of her yet, unfortunately. . .
. . .IrishBand's Violinist and I played our first wedding, and had a blast during the extra-curricular activities as well. . .
. . .I got me a good ol' 4-track cassette recorder for archiving FirstBand's tapes. . .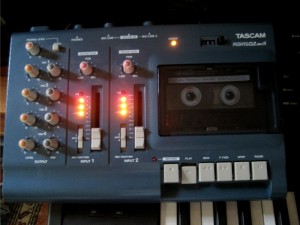 . . .I recorded some new tracks (using the computer, not the 4-track!) on IrishBand's theme song. . .
. . .I created a fairly esoteric (but fun!) new blog, which you probably wouldn't be interested in, and which I will not be posting a link to. . .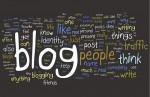 . . .and I went out for dinner, a walk, and coffee with a friend who I haven't seen in months, and took some nice pictures along the way.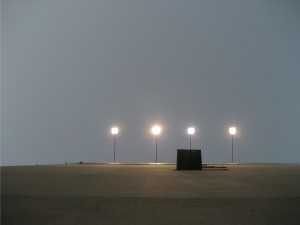 Times have been good, overall, I'd say.
Tonight, I think a friend and I are going to hit the Last Thursday art 'scene' on Alberta Street.  I haven't had the chance to do that in ages, because I always seem to have gigs on both First AND Last Thursdays.
So there you go; you're all caught up now, and I feel much better too.